BYE !
Par Titus, le dimanche 01 décembre 2019 à | Non classé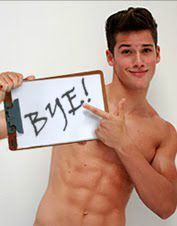 Désolé, ce blog ferme définitivement pour la raison suivante:
Cela me prend beaucoup de temps et pas assez de visites.
Mais reste pour l'instant les blogs: "GAY-TITUS, CLUB GAY et Eureka Boys"
Merci pour votre fidélité !
English
Sorry, this blog definitely closes for the following reason:
It always takes me a lot of time and not have enough visits.
But for the moment remains blogs: "GAY-TITUS, CLUB GAY and Eureka Boys"
Thank you for your loyalty !
Titus